Don't miss out on your BFCM traffic
Updates
Don't miss out on your BFCM traffic
With October here, you're entering your prime data-collection months.
You don't want to miss out on collecting your customers' social handles, especially since you're likely acquiring some of your holiday traffic with increased ad spend on these social platforms.
To take maximum advantage of your holiday traffic without burning up a ton of time you don't have, we released a 20-second gif and a 2 minute video showing you how any Shopify store can immediately add data collection to their Post Purchase Thank You Page.
‍
‍
If you have our Shopify app installed, this form will automatically sync with Gatsby too - so if you're capturing Instagram handles, you'll get their profile insights as well.
These Instagram insights, including: follower count, bio, # of posts, the media they mention you in etc, will all sync back with their customer records in Klaviyo, Omnisend, Gorigas, Yotpo etc automatically so you can really scale your community building.
‍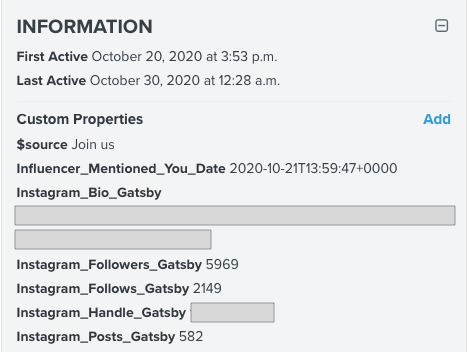 ‍
Now even if you don't have time to kick off your automated flows in Klaviyo or Omnisend right away, at least getting this data during your holiday rush will be a big win for assembling your influencer army and growing your community at scale. You don't want to miss out on this traffic.
You can release your flows later in Q4 or early Q1 with a bigger bang once you have this data accumulated.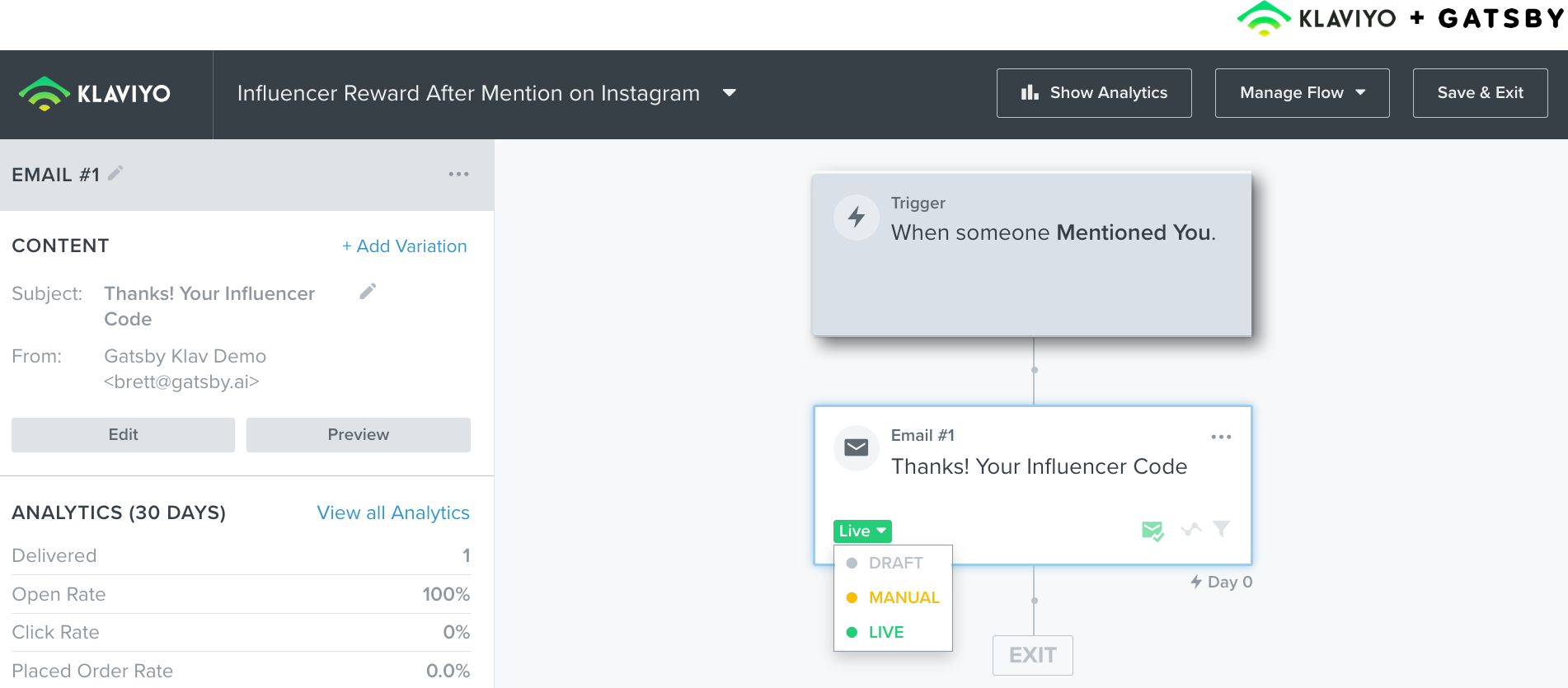 So to recap, it takes just minutes to add a form to your Order Confirmation page that collects Instagram handles.
‍
To get started, install our Shopify App and follow this guide.
‍
Please chat us with any questions or book a demo with us here. Happy holidays! (too soon to say that?)
‍
Resources discussed:
Order Confirmation Page Step-by-Step Guide