GATSBY FOR FASHION & APPAREL BRANDS
Ambassador Programs for
Fashion & Apparel
No matter if you're selling swimwear or shoes, fashion is among the most Instagram-worthy content. It's the perfect opportunity for a scalable ambassador program where a whole bunch of your customers can flaunt their fresh looks. No doubt your customers look and feel fabulous in your products, and our mission (alongside yours) is to make the posting process as smooth as possible so that more of your customers share UGC and ignite a self-fulfilling growth cycle.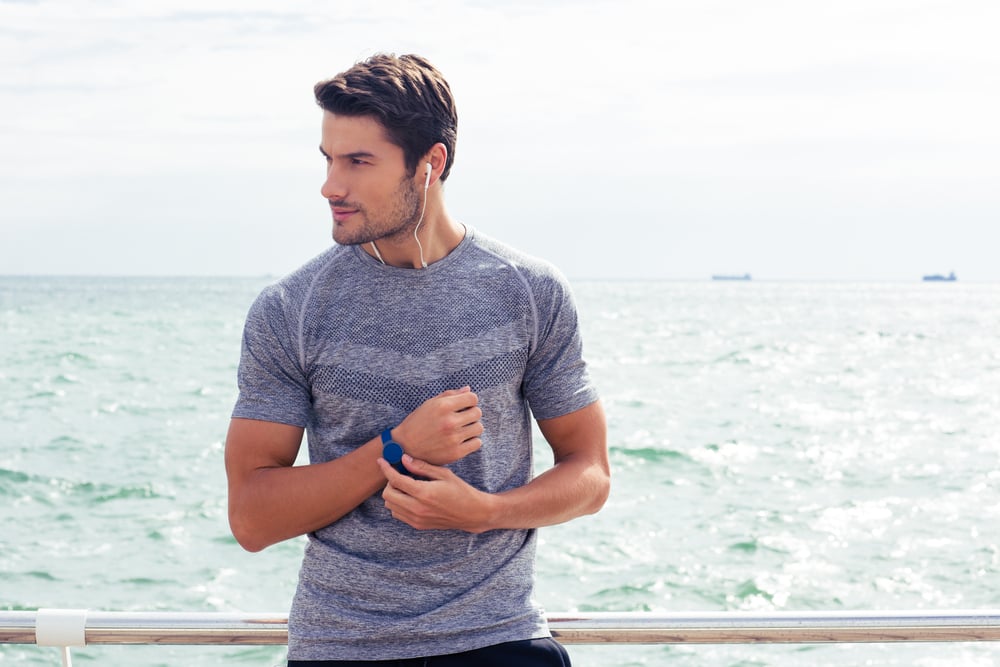 "If I could give more than 5 stars, I would!!! The entire Gatsby team is incredible. I am consistently impressed with the tech and how deep their integrations go. Absolutely go with Gatsby if you are looking for elevating your influencer/ambassador program!!!"
Get your customers talking about the benefits they're experiencing from your health and wellness products. As we all know, a picture (or an Instagram Reel) is worth a thousand words.
Encourage customers to apply to your Ambassador program after checkout or on a landing page
Gatsby automatically qualifies applicants and enters approved candidates to an email flow for details.
Gatsby tracks every Instagram Story, Post, and Reel you're in
Send auto-rewards for social content
Gatsby works closely with leading loyalty services like LoyaltyLion, Yotpo, Stamped, and White Label Loyalty.
Give loyalty points for Instagram and TikTok content
Give loyalty points for Instagram DMs
Give loyalty points for in-store purchases (via White Label Loyalty)
And more...
"10/10! Our experience with Gatsby has been incredible and already exceeded our expectations. We're so excited to finally have an app that will allow us to automate and help us manage our brand ambassador program, as well as reward customers for their social actions!"
KLAVIYO INTEGRATION TO AUTOMATE AMBASSADOR PROGRAM
Save time by automating your ambassador program.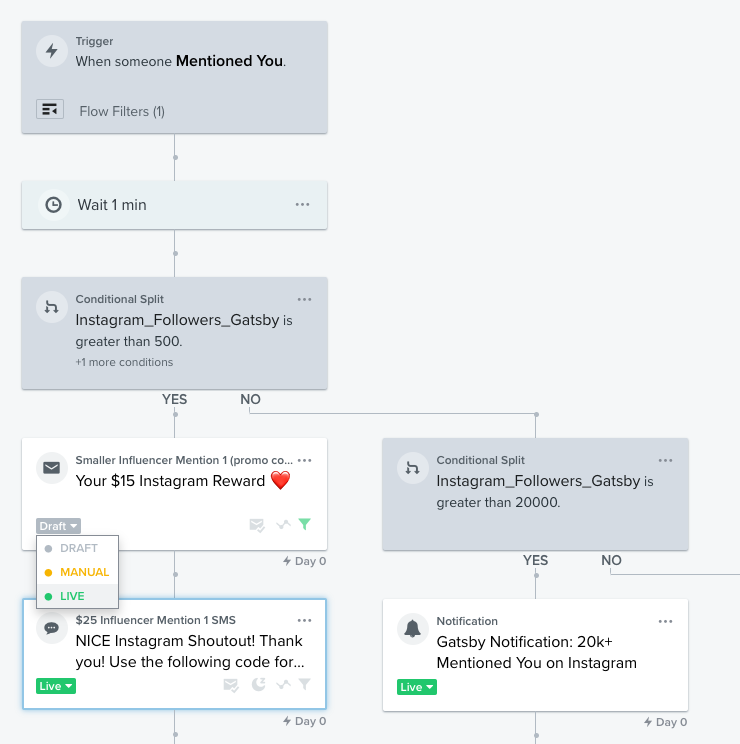 "Gatsby offers so much more than it looks at first glance! We switched over from another more expensive influencer software and love the automation of this software."
Grow your Fashion & Apparel Ambassador Program
Contact us for a free review of your strategy and to walk through if Gatsby is a fit for your brand.