New Feature: My Instagram
We are thrilled to announce a new highly requested feature, named My Instagram, that expands your Gatsby analytics beyond UGC - so you can now track the performance of your owned media on Instagram as well.
This means you can identify which of your own Posts and Reels are performing the best and double down on what's working, plus you'll see a timeline history of your Stories.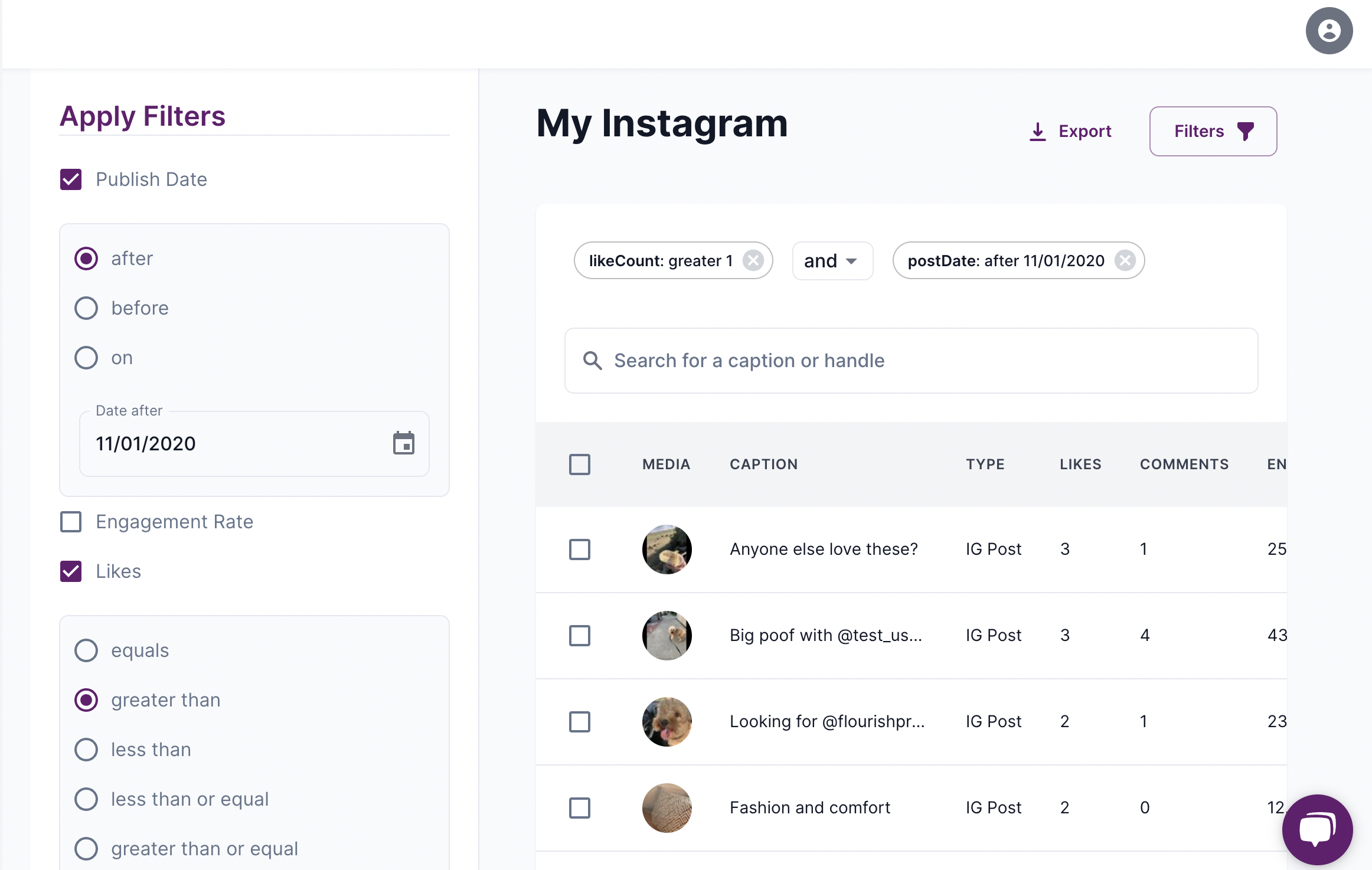 At Gatsby, we're all about empowering brands to excel in influencer marketing and ambassador management, but that often dovetails into the content your brand is putting out on Instagram directly. We want to make sure we're covering all bases for your social team, and our latest innovation is set to take your Instagram strategy to new heights.

This powerful addition to our platform allows you to effortlessly track, filter, sort, and identify your brand's owned content on Instagram, including posts, reels, and stories. But that's just the tip of the iceberg; let's dive deeper into the top benefits:

1. Instant Performance Insights: Gain real-time visibility into how your owned content is performing on Instagram. See which Posts and Reels are resonating most with your audience. Plus if you can't find the original content, you can download it from Gatsby in High Res anytime.

2. Identify Audience Preferences: Discover what your followers love and engage with the most. Use this information to craft content that truly connects with your target demographic.

3. Content Optimization: Armed with data, you can fine-tune your content strategy, focusing on what works and phasing out what doesn't, ultimately boosting engagement and ROI.

4. Competitive Advantage: Stay one step ahead by quickly recognizing trends and opportunities within your content library, positioning your brand as an industry leader.

5. Data-Driven Decision-Making: Make informed choices based on comprehensive insights, leading to more effective marketing campaigns and better audience engagement. Plus this new "My Instagram" data is available through our API, so you can connect it to your existing KPI dashboards. Want to learn more about that, reach out to our friends at Daasity.

With Gatsby's "My Instagram" feature, you can gather better insights into your Instagram success. Bid farewell to manual tracking and embrace data-driven marketing and automations

All current customers can get this new "My Instagram" feature free for a limited time. Contact us to enable it for you.