Announcing Instagram Stories Tracking
Updates
Announcing Instagram Stories Tracking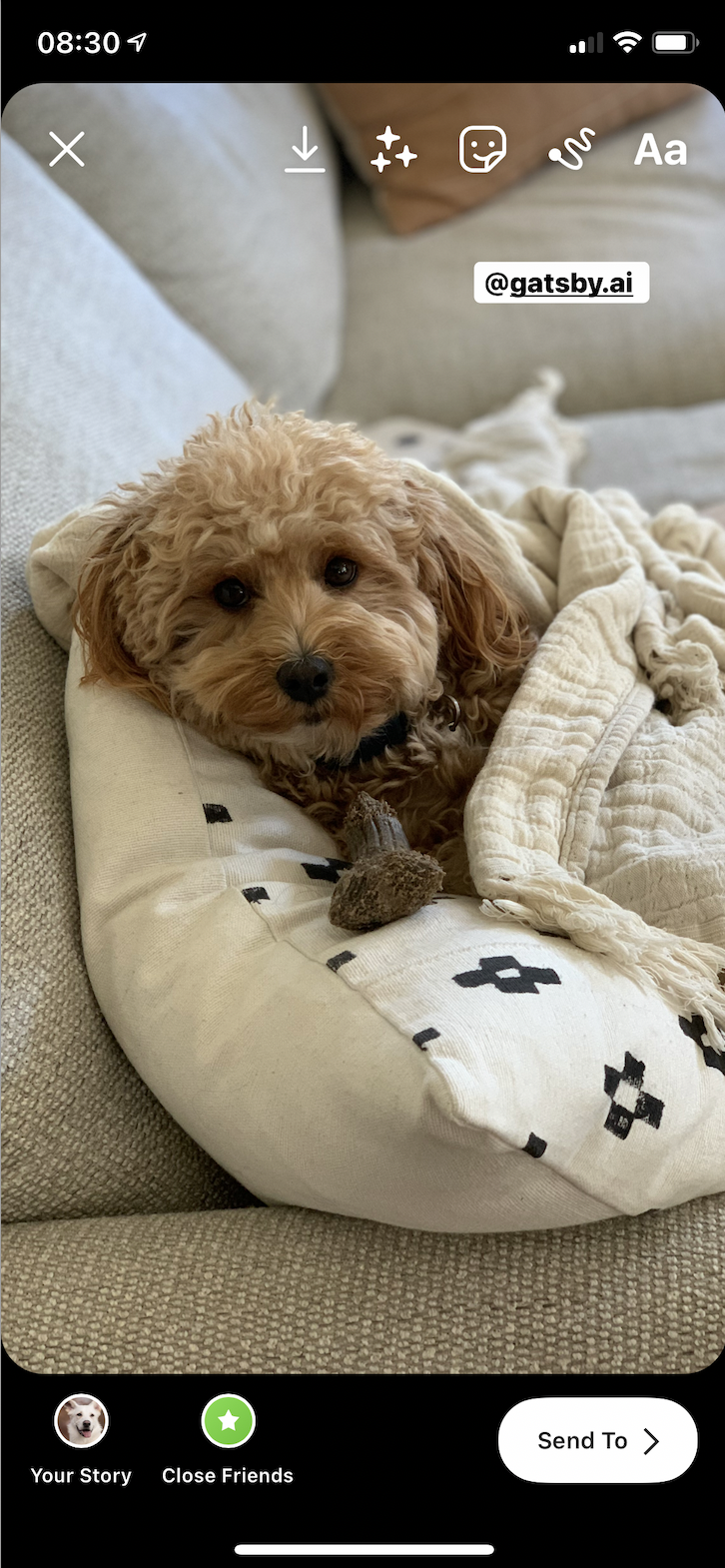 ‍
We are excited to announce that you can now track Instagram Story mentions on your Gatsby platform! When Instagram Stories launched nearly 5 years ago, it offered a more "real time" and ephemeral way to share content. Now, over 500 million users utilize this feature every single day to take their followers "behind the scenes" and engage in new ways such as Q&As, quizzes, countdowns and more. As you probably already know, your customers and influencers are likely to share product discoveries and reviews through their stories in addition to more curated feed posts, and with good reason: according to a recent survey, 25% of all Millennials and Gen Z-ers use stories with the intention of discovering new products.

With Instagram Story capture now available in your Gatsby dashboard, we're thrilled to offer a solution to a problem that many of our customers have expressed: the arduous task of tracking and cataloguing Instagram Story mentions. Influencers often like to collaborate with brands for Instagram Story content, but due to the transient nature of the platform, you had to make sure to catch the post within 24 hours before it disappears. And unlike feed posts, which are permanent and linkable, you would have to screenshot the image for proof. Not only does our platform let you know when a user has mentioned you, it also allows you the option to download the first frame of the story.
‍
‍

This is an exciting feature that we have worked hard to make available. With this new functionality, you can track mentions on both Instagram Story images and Instagram Story videos. It also means that, in addition to discovering influencer mentions, you can also create trackable influencer campaigns including Instagram Stories!

If you're currently on our Business or Plus plans, then you already have access to Instagram Story tracking. To get started, and to learn some of our best practices, visit our help article.