WEBINAR: Justuno Holiday Hustle Series: "Beyond BFCM"
Industry
WEBINAR: Justuno Holiday Hustle Series: "Beyond BFCM"
Catch Brett in the final episode of Justuno's Holiday Hustle series, featuring everything you need to know to get prepared for BFCM and the 2021 holiday season.
In this episode, "Maintaining Momentum into 2022", Brett shares his number one tip you can employ today to optimize and automate your influencer marketing strategy directly with your own customers using tools you already have, like Klaviyo, Omnisend, Gorgias, and of course, Justuno!
Create powerful customer campaigns with the click of a button!
And in case you missed it, catch the first episode, "Christmas in July", here.

Watch Episode 4 below (our segment starts at about 36:53):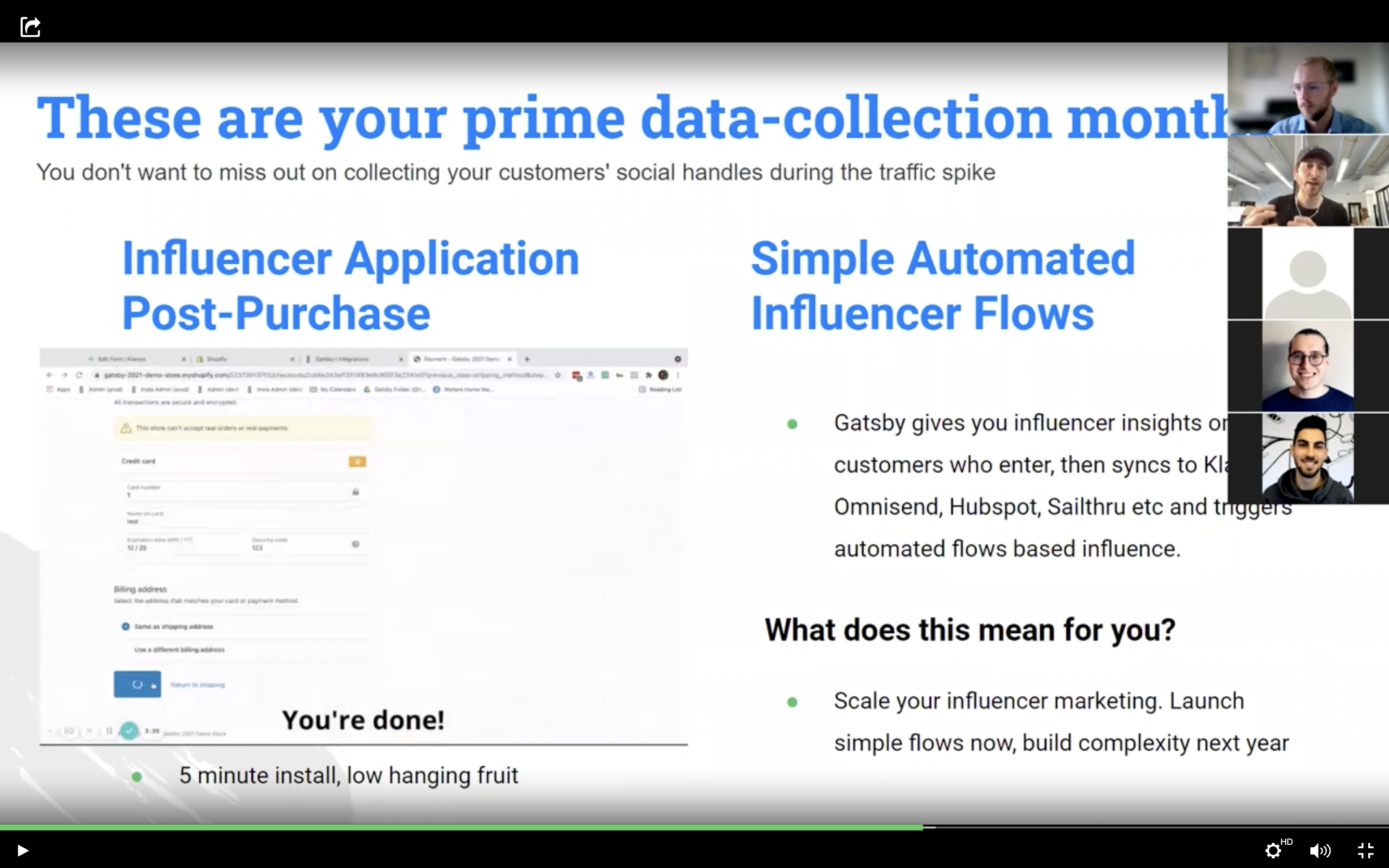 https://vidyard.justuno.com/watch/MqWJmiy5wytnFF3oDFkNzF?