Create a Social Campaign Using Gorgias + Gatsby
Industry
How to Create a Social Campaign with Customer Support Using Gorgias + Gatsby
Author: Chris Lavoie, Senior Tech Partner Manager, Gorgias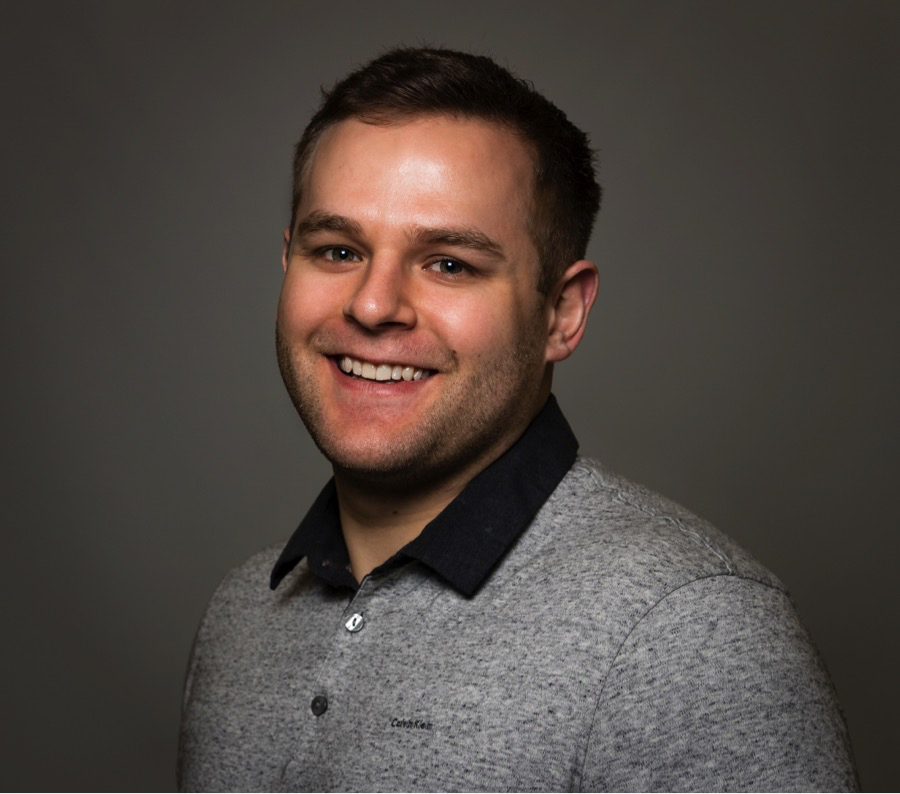 ‍
Social commerce is one of the hottest trends in commerce these days, earning brands and influencers alike an excellent revenue source. Consider: in the US alone, social commerce sales will top $90 million in 2021. Last year, global consumers stuck at home under lockdown orders spent $474.7 billion on items they discovered on social media.
Social commerce is a somewhat broad term that covers any scenario in which a brand leverages social media to reach new customers, promote existing products or introduce new ones to the market. In some cases, brands support one-click purchase via a social media post. (This is an ideal situation for consumers who don't want to interrupt what they're doing in order to navigate to an ecommerce site. It's an amazing way to prompt impulse buys.)
Influencer marketing is a subsection of social commerce and it too is big business. According to some estimates, the average brand generates $6.50 in sales revenue for every $1.00 they invest in influencer marketing. What's more, the more you spend, the more your ROI grows.
Don't worry if you don't have the budget to hire a celebrity to recommend your brand: 92% of customers trust a micro-influencer more than an endorsement from celebs. It's not hard to see why; everyone expects celebrities to receive top-notch service, but what about the average shopper.
Fortunately, every brand has a pool of critical influencers they can tap into: your happy and loyal customers with a good size social media following. These highly satisfied customers have a lot of credibility within their social circles, which means their recommendations are trusted. What's more, they tend to have a lot of personal contact with their followers, and, per the ANA, have 22x more conversations than typical users because they're "passionate about their niche."
‍‍
Micro v. Nano Influencer
A micro-influencer is an individual who has between 10,000 and 50,000 followers on social media. They are known for a particular area of interest, which means they also have a very high rate of engagement with their audiences. They're your perfect brand ambassadors on Instagram.
You may very well have a customer who qualifies as a micro-influencer unbeknownst to you. This is one of the ways that Gatsby and Gorgias can help. If you use the Gorgias helpdesk platform, Gatsby can identify influencers among your existing customers, as well as track their mentions of your brand. Gatsby then passes these insights to Gorgias, giving you the opportunity to reach out to discuss an influencer relationship.

Nano-influencers have much smaller followings, but don't think of that as a disadvantage. According to a study by analytics firm InfluencerDB, the fewer followers an influencer has, the higher the engagement rate he or she will have. They just have more time to focus on individual users, and can remember their followers' predilections.
Besides, if you identify 10 nano-influencers with 1,000 followers each you can reach up to 10,000 potential prospects in short order. Identifying multiple nano-influencers is a fast way to build an audience.‍‍
‍‍
Why Use Customer Support to Launch a Social Media Campaign?‍
Customer care reps are tasked with solving problems for shoppers, and that means they're intimately involved with numerous transactions. Think of your customer care team as your mega influencers on revenue. Consider:

- Companies that focus on customer care earn 4-8% higher revenue than their competitors.

- Research has shown that 79% of consumers will take their business to a competitor within a week due to poor customer service — and this competitor is too often Amazon.

- 73% of consumers say a good experience is key in influencing their brand loyalties.
Why do customer care reps have such an outsized influence on revenue? Team members swoop in to rescue sales by answering product questions, explaining your shipping and returns policies, and resolving the issues that would otherwise make for unhappy customers. They can allay fears and, more importantly, help customers make the right decisions for their unique needs.
For these reasons, it's a savvy move to insert your customer care reps in the channels where consumers spend most of their time: social media, and Instagram in particular.
Let's say an influencer posts a photo of your new line of winter coats, and a follower responds, "They're so cute! Do they come in petite sizes?" Gatsby will tell Gorgias about the original mention, which in turn will generate a ticket for your customer care team. One of your reps can check out the post, respond to the comment with sizing information either on Instagram or from within Gorgias and, to sweeten the deal, invite the user to DM them for a special coupon for first-time customers.
‍‍
Tap Your Social Influencers in New Product Launches‍
Instagram is a great way to announce new products, and it's a channel that smart brands use to grow their audience and customer base. Take Cakeworthy, a pop-culture clothier (and Gorgias client) that pins its new product launch strategy on social commerce. Cakeworthy's policy is to announce all of its new collections on Instagram. Word of their arrival spreads fast, and it doesn't take long for items to begin flying off the shelf. Social commerce is ideal for the brand, because Instagram is so here-and-now, just like it's products.
Brand enthusiasts get a kick out of sharing images of themselves in Cakeworthy clothes, and that inspires other customers to follow their example. User comments to posts provide another critical benefit: providing customers with real-world examples of how they can pair Cakeworthy items with other clothes.
One of the more challenging aspects of social commerce is responding to the high volume of Instagram user comments. Some posts can generate hundreds of comments and questions, all of which need to be acknowledged quickly, and on-message. To meet this challenge, Cakeworthy turned to Gorgias.
"What I love most about Gorgias is that it centralizes all of the questions and comments in one spot, and that makes it so much easier to respond quickly. We can also forward certain questions to the best people in the office to answer them," explained Sarah Russo, Cakeworthy's Marketing Manager.
For instance, Cakeworthy's CEO likes to answer questions about charitable donations or upcoming collections. Sarah likes to answer questions about the size a particular model is wearing, so they go to her. Many questions (shipping, returns, size, fit) are routine, and are answered using macros (see below), enabling Cakeworthy to automate as much as possible without losing the human touch.
‍
‍Empower Your Customer Care Team ‍
Gorgias is a robust helpdesk platform that easily integrates with Gatsby. It offers essential tools to help your customer care team support social media campaigns by doing what they do best: Providing just-in-time help and information to sway users towards conversion.
Here are some tips for using Gorgias features to respond to Instagram users who follow your influencers:
‍
Tip #1: Don't Wait for Users to Arrive On Your Website to Engage‍
Respond to shoppers who ask about your products in the same channel they posted in: Instagram. If a customer inquires about your cool new sneakers in response to an influencer's post, send them your product info in that same channel. It will increase your sales and ad effectiveness by the equivalent of a 5% increase in ad-spend. Plus, it will provide the skinny to all the other users who had the same question.‍
‍
Tip #2: Respond to Instagram Comments at Lightning Speed‍
While influencers are happy to gush about your great product line, they may not be keen to answer routine questions about your shipping policy or payment methods. Frankly, they shouldn't have to, that's a job best suited to a direct representative of your brand.
With the right tools, social campaigns won't be burdensome for your customer care team. For instance, Gorgias macros (aka pre-written texts) make quick work out of answering commonly asked questions such as, "Can I exchange this for a larger size?" or "Can I change the delivery address for my package?" Macros enable Cakeworthy to succeed with social selling, and they can do the same for your brand.
Additionally, you can automate many of your brand's responses to Instagram comments, and still deliver the kind of personalized experiences Instagram users expect. Gorgias offers intuitive workflows that allow you to combine pre-written answers and with information from other data sources, like your order history.‍
‍
Tip #3: Automate Intent Detection and Response‍
People tend to post a wide variety of comments on social media, with sentiments that range from highly enthusiastic and bubbly, to snarky and rude. Gorgias can detect the intent of a user's comments and automate your response. Machine learning goes a long way in assessing the intent of the comment, including:

- Positivity/negativity
- Urgency
- A high level of brand enthusiasm and perhaps a willingness to become a brand ambassador
Going further, Gorgias can filter comments and bucket users into categories, such as "social leads." Thanks to this machine learning fueled automation, your customer care team won't need to spend any time assessing or responding to these comments individually. ‍
‍
Tip #4: Provide Omnichannel Support‍
A customer can begin a conversation on Instagram and continue it via live chat on your website the following day. Keeping track of these interactions can be a challenge, and can result in multiple customer care reps responding to the same customer with the same answer. To eliminate redundant work, Gorgias merges all interactions into a single platform so that if a customer reaches out via live change and social media, your customer care team members can see it's the same customer, merge the tickets into one, and respond in the appropriate channel. ‍
‍
Putting Gatsby & Gorgias to Work for Social Media Campaigns‍
As mentioned earlier, Gatsby can identify influencers among your brand's customer base. It also tracks all the mentions your brand receives, and passes those insights to Gorgias.
You can do a lot with those insights. For instance, you can incorporate Instagram insights into your support prioritization. Let's say a customer makes purchases based on an influencer's recommendation but is unhappy with the product for some reason. You will no doubt want to resolve the issue ASAP to keep the customer happy and to prevent bad feelings from spreading on social media.
You can also leverage Instagram insights into workflow automations, such as intent detection and automated responses via macros. Instagram users may have a different set of questions or requirements than what typically come into your customer care team, but you can easily tweak your macros to meet their needs.
And Instagram insights can help you calculate the revenue and ROI you earn via your influencers so that you can hone your overall influencer strategy. You may find that some influencers generate more sales, and offer them some extra incentives to keep up the good work, such as exclusive content to promote, a first-look at new inventory, or even some free stuff.
‍‍
Easy to Use‍
The main use of Gatsby in customer service focused social media campaigns is to recognize your customer influencers on the ticket level. For example, it can help track Instagram mentions made by influencers when they tag or mention your brand.
These mentions are stored in the Gatsby platform, and pulled into Gorgias as tickets (i.e. mentions on posts and stories trigger tickets in Gorgias). Mentions are pulled into Gatsby immediately, whereas tags take a bit longer, usually around 15 minutes.
Once your brand is tagged and that mention is registered in Gatsby, a 'Mentioned You' ticket will be created in Gorgias, and the associated Instagram data will appear in the sidebar so that a customer care rep can respond ASAP.‍
‍

Get Started Today
If you're not leveraging social media influencers and social selling today you're missing out on huge swaths of consumers who begin many purchase decisions on Instagram.
‍
Install Gatsby for Shopify Here